SMILE PROTECTION GUARANTEE
Read
Our Reviews

If we provide it and maintain it, we'll stand behind it.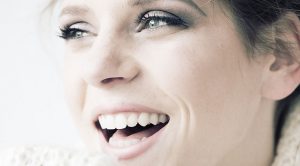 Bondurant Family Dentistry is excited to offer our extended Smile Protection Guarantee on the dental services we provide. Our Warranty is included in our already reasonable fees.
Warranty Package Includes:
Lifetime Whitening
A complimentary set of whitening trays
Free lifetime whitening at every recommended checkup and cleaning
10% off any additional syringes
Coverage
Composite (tooth-colored) Fillings

If a composite filling is the recommended treatment of choice, we will replace or repair it in the event of it falling out or color match failure for a period of 2 years.

Final Crowns, Bridges and Onlays

Lab-fabricated final crowns, bridges and onlays have a 5-year warranty from the date of initial placement.

Re-cementation of Crowns/Bridges/Onlays

We offer a 5-year warranty from the date of initial cementation at BFD.

Root Canals

If there is a reoccurrence of infection within 2 years of the initial treatment, making a retreatment of root canal necessary, we will apply said portion as a credit toward future treatment.

Partials

We warranty partials for 3 years, if they need repair due to normal use. Breakage due to accidents (such as dropping your denture), are not covered.

Repairs

Denture Base, Clasps Repairs on bases and clasps are covered for 3 months. If the restoration breaks within 6 months of the repair, the original fee paid by the patient will be credited toward a permanent replacement option.

Dentures

Due to the nature of dentures, we cannot guarantee a person's ability to comfortably accommodate these artificial replacements.
Disclaimers
The warranty covers the specific procedure completed at Bondurant Family Dentistry.

The warranty expires if you fail to keep current on your recommended cleaning and checkup interval: every 3, 4, or 6 months

The warranty expires if balances or payment plans are over 30 days past due.

The warranty does not cover root canal treatment following crown preparation.

The warranty does not cover accidents that cause damage to teeth or dental prosthesis.

A cash refund is not part of warranty policy.

The warranty expires in the event of poor management of gum disease (periodontitis) or dental caries which causes the deterioration of the teeth.

Serious general illness or long-term hospitalization occurring that has negative effects on the dental condition.

If the dentists' instructions are not followed (for example not wearing nightguard during the night).